Othello Deli
26-19 24th Ave, Astoria, NY 11102
Order now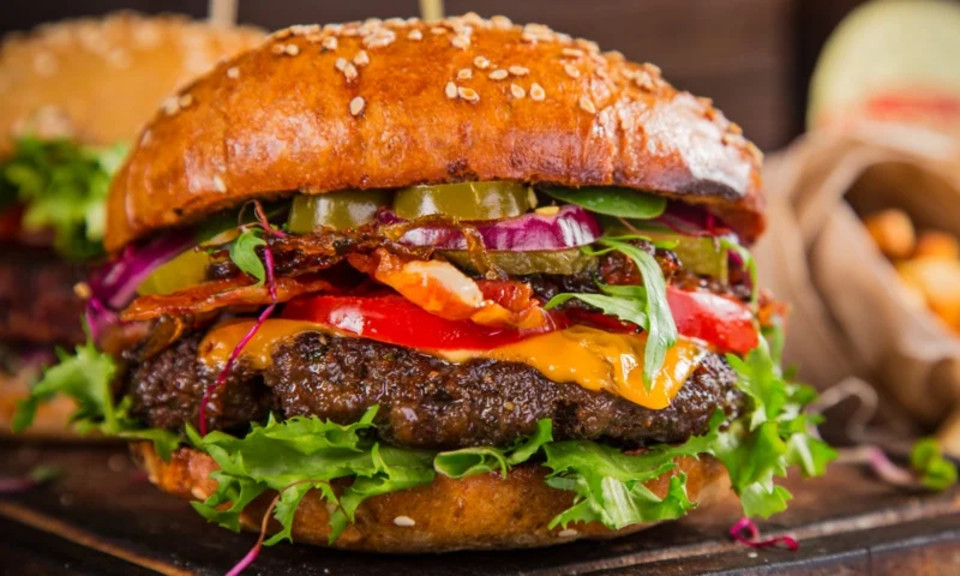 Lauren
I am only giving them 5 stars right now because they are usually MUCH better than this, but I wanted to note my disappointment with how they handled this order. First of all, their default expectation of delivery time needs to be adjusted. I placed the order at 6:54, and they said it would be delivered between 7:15 and 7:25. They ended up not arriving till 7:50, which was 35 mins late. And they forgot the soda we ordered. And when they brought the soda, one of them was wrong, as I had ordered a diet ginger ale and they brought regular ginger ale.
maria
Othello makes great food, but now with the fee, tax and tip this amounts to like another sandwich! Really who gets the fee the delivery boy or the store? It's a shame
Erin
My boyfriend and I love Othello Deli. We moved to the neighborhood not so long ago and we order at least once a week. Awesome heros!
Christina
Though they forgot one of my drinks they did however deliver it promptly and politely when I called in. Food was great. *Smile*
Chad
These guys are awesome! Sandwiches are outstanding, darn good grilled cheeses too, and always super fast delivery!
Johann
Ignore every review here that's less than 5 stars. Othello's Deli is legit the only reason I wake up in the morning most days.

Just to tell you why I even decided to write this review, let me tell you what just happened. So I ordered from here yesterday, right? Nothing too extravagant, got a cheeseburger, a double chocolate chip muffin, and a Coke.

So I order from there again today. Turns out that yesterday I ordered a ginger ale, not a Coke. I didn't even notice because I was too busy enjoying my delicious meal, plus I didn't really care about the drink so much. To my surprise, when I ordered from there again today, leaving the drink out of the order since I had some left over from yesterday, they threw in a ginger ale on the house! I was like, WHAT? Why are you doing this? And the delivery guy said, "Oh, we noticed that we gave you a Coke instead of a ginger ale yesterday, so we're including the ginger ale with your order today. I hope that's okay."

ARE YOU KIDDING ME?

It was the nicest thing anyone's ever done for me, and I come from a pretty nice family. Parents are together, I have friends, I had lots of video games, etc. I was a happy kid, but nothing compared to the sheer glee I felt when this delivery man looked me in the eyes and told me that these angels at Othello's REMEMBERED that they gave me the wrong drink, EVEN THOUGH I DIDN'T SAY ANYTHING TO THEM, and then gave me the correct drink the next day, EVEN THOUGH I DIDN'T ORDER IT. Like, seriously, who does that?? Othello's, that's who. I first ordered from them about a week ago, and no joke, I've ordered from there every day since. My bank account hates me but I don't care. It's so worth.

Oh, right, the food. So I usually get a cheeseburger with fries and a double chocolate chip muffin. It's probably the most chocolaty muffin I've ever had in my entire life, and I've had some chocolaty muffins. The burgers are super filling and priced reasonably. Do yourself a favor and order Othello's right now.
David
PLEASE for the love of god update your order delivery estimate. I have ordered from you every single day for the past 7 days and you have been consistently 25-35 minutes late on every delivery. NOTE: The food was some of the best deli food I've had, which is why I keep ordering and why I am giving you 5 stars, but give us a more realistic estimate. I live less than a half mile away so the actual delivery time should not be double what the estimate is.
amy
Looking for a go-to quality deli in my area and had not found one until I recently ordered from Othello's. Very pleased with all: variety, hours, delivery personnel, food quality, ease of ordering etc. Thus far the best deli I've found in Astoria. I look forward to ordering again and even stopping in. Has an inviting look to the establishment. Great value as well. Thanks!
Rebecca
This is actually the best delivery Ive had on seamless. I had zero expectations prior to ordering because its a deli. But Ive ordered three times now and every time the delivery is super fast and the food is fresh. The quality is better than most places on here. Best sandwich delivery no joke!!!
Thanassi
Othello's Deli has been a neighborhood staple for decades. Must have the Derek Jeter or ARod on a hero. And despite being a do-it-all deli, their Cheeseburger and fries are better than 99% of fast food joints and fancy burger places. NO JOKE. Fast delivery, always dope!
About us
Breakfast, Deli, Dinner, Lunch Specials
Today

Delivery: 6:00 AM - 12:00 AM

Takeout: 6:00 AM - 12:00 AM

Delivery

Monday:

6:00 AM - 12:00 AM

Tuesday:

6:00 AM - 12:00 AM

Wednesday:

6:00 AM - 12:00 AM

Thursday:

6:00 AM - 12:00 AM

Saturday:

6:00 AM - 1:00 AM

Sunday:

6:00 AM - 12:00 AM

Takeout

Monday:

6:00 AM - 12:00 AM

Tuesday:

6:00 AM - 12:00 AM

Wednesday:

6:00 AM - 12:00 AM

Thursday:

6:00 AM - 12:00 AM

Saturday:

6:00 AM - 1:00 AM

Sunday:

6:00 AM - 12:00 AM